Books, Film, Blogs on Vietnam, Laos, Cambodia, Vietnam, and Myanmar
"One hundred travel books do not equal the journey" ~ Anonymous
"The man who does not read good books has no advantage over the man who can't read them." ~ Mark Twain
Vietnam
Although the vast majority of both fiction and nonfiction books published on Vietnam have been by Western writers (and most of those about the American War), this has begun to change — and the results are wonderful. Although a Western writer can interpret a culture and make it more accessible in in terms familiar to us, writers such as Andrew Pham, who immigrated to America as a ten year-old (and has experienced both cultures) immerses you far deeper into his native land losing many of the cliches and superficial observations typically common in travel journalism. Note: these links are not bait to redirect you to Amazon to purchase a book — you already know how to do that!). However, there are shameless promotions of our friend's and colleague's guide's books here.
Recommended Books on Vietnam
Lonely Planet: Vietnam, by past VeloAsia guide Mason Florence.
Vietnam, Cambodia, and Laos Handbook by VeloAsia guide Michael Buckley.
Vietnam Now by David Lamb, 2002 (non-fiction) . Published by Public Affairs New York. A war journalist returns to live in Hanoi decades afterwards. If you read only one book on Vietnam, this should be it.
The Last Valley, by Martin Windrow (semi-fictional). Windrow went through recently-unsealed archives in France from the colonial period to craft this complex story about the closing of the French colonial hold on Vietnam. A long, in-depth read of the French-colonial era, but also insightful about Vietnamese culture. His opening sentence is one for students interested in writing:
"On a crisp, sunny winter's day on a red eart hilltop in North Vietnam, a young Californian named Howard Simpson was reluctantly fishing around with borrowed chopsticks in a lunchtime bowl of pho soup..."
Robert Olen Butler won a Pulitzer prize for A Good Scent from a Strange Mountain:
https://www.robertolenbutler.com/writings/fiction/short-stories/a-good-scent-from-a-strange-mountain/
Written in 1992, but still one of our favorites.
We're reluctant to list books about the American war-era, there are so many and can be redundant, but if you've interest A Bright Shining Lie : John Paul Vann and America in Vietnam by Neil Sheehan is the standout.
In Retrospect. The tragedy and Lessons of the Vietnam War. Who better qualified to summarize the "American War" than Robert McNamara? Also see documentary Fog of War.
Of course, Graham Greene's The Quiet American is the classic novel much like Orwell's Burmese Days is for Myanmar. Prescient of the American experience to come. Also made into a movie in 2002 starring... Brendan Fraser? Hello? Casting disaster anyone?
In recent times, there are some very good books by Vietnamese authors.
Some past travelers like The Sacred Willow : Four Generations in the Life of a Vietnamese Family by Duong Van Mai Elliott
The Catfish and Mandala by Andrew X. Pham. If you're biking, and even if your not, a wonderful book. Pham returns to cycle across his birth country after two decades. Moody, surprisingly dour but fascinating experiences.
Vietnam: A Traveler's Literary Companion by Nguyen Qui Duc. Short stories edited. Duc was founding host of KQED-FM's "Pacific Time."
The Sorrow of War by Bao Ninh. A northern soldier's tragic and haunting war tale.
Passage to Vietnam by Rick Smolan (Author of popular Day in the Life series). Photo book and incredible multi-media CDROM.
The Other Side of Heaven Truong Vu, Le M. Khue and Wayne Karlin. An excellent compilation of post-war fiction by Vietnamese and American writers.
Monkey Bridge by Lan Cao. Engaging fiction of a young girl's settling from Vietnam to American suburbia.
Impasse by Nguyen Cong Hoan. A 1938 novel set against the deep injustices of colonial rule. Translated.
Where the Ashes Are. Emotional recollection of his family's tragic separation and his subsequent adoption to life in America by Duc Qui Nguyen, PBS commentator.
Vietnam Arts Books (and more): Montreal-based, extensive artist and galleries.
Dozens of Vietnam-specific books at ThingsAsian.
CUISINE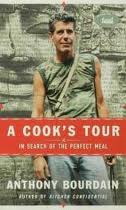 Anthony Bourdain has written two entertaining chapters on Vietnam in his A Cook's Tour : In search of the Perfect Meal.
Richard Sterling's Dining with Headhunters is a culinary travelogue in the vein of Bourdain. This book focuses on spicy food and Vietnam is included. His rare and out of print World Food Guide: Vietnam is one of the best guidebook on Vietnam ever written.
Also see the Sticky Rice blog from Hanoi.
FILMS ON VIETNAM
For film, Indochine, starring Catherine Deneuve is the classic, about the end of the French colonial period.
Scent of the Green Papaya. Beautiful, poetic, more of a play.
Three Seasons, 1999. This lush drama set in postwar Vietnam presents a triptych of stories about loss and healing for four intertwined characters, including a former American serviceman (Harvey Keitel) who returns to Ho Chi Minh City in search of the daughter he fathered during the war. Elsewhere, a young woman harvests lotus flowers for a leper and a lonely cyclo driver yearns for love. Tony Bui's elegiac movie won the Grand Jury Prize at the Sundance Film Festival. Contrived, but many past travelers have enjoyed.
Cyclo, a modern film about the violent side of Saigon, somewhat disturbing but unlike anything else about the country. Banned in Vietnam after release.
Vietnam Online & Blogs
Sticky Rice blog, our all-time favorite: https://stickyrice.typepad.com/
Anthony Bourdain's highly entertaining No Reservations has some excellent pieces online and on YouTube. Don't miss his book Cook's Tour with two chapters on Vietnam.
Top Gear produced what is arguably the funniest show they've ever done in Vietnam.
Vietnam Passage. PBS series with images, stories, video.
Short story writer Andrew Lam's many insightful stories and commentaries on his native country.
Many, many stories, images, travelogues (over 300), and variety of art at Albert Wen's popular www.thingsasian.com.
Pacific Bridge Contemporary Southeast Asian Art. Featuring Vietnamese artists.
Viet Touch - Art, architecture, literature, music, and philatelist history of Vietnam.
Cambodia Books and Readings
Angkor : An Introduction to the Temples. Definitive reference by Dawn Rooney, Odyssey, 3rd ed, 1999.
Angkor: Heart of an Asian Empire. Thames and Hudson, New Horizons. Out of print.
The Customs of Cambodia by Chou Ta-Kuan (written in 1312!), Siam Society Bangkok. Poss. out of print.
Sideshow. Shawcross, William. Simon and Schuster, 1979).
An extensive reading list from mekong.net
Brother Enemy: The War after the War. Chanda, Nayan. New York: Collier, 1986. Excellent poltical history by the journalist who was based there.
Film
City of Ghosts, 2003. Matt Dillon's directorial debut.
The Killing Fields. Oscar Winner.
Swimming to Cambodia. A humorous video monologue of troubled times by a troubled man, Spalding Gray.
Myanmar Books and Readings
The Piano Tuner by Daniel Mason, Picador. Newer novel made into film set in 19th century colonial Burma.
The Stone of Heaven by Adrian Levy and Cathy Scott-Clark. Riveting "historical research, travelogue, and investigative journalism" bring out the rich history of Burma's Imperial Green Jade trade with China during the Mandarin period.
The Trouser People: A Story of Burma In the Shadow of the Empire by Andrew Marshall (Counterpoint, paperback). The story of the Scot named Sir George Scott who traveled into unexplored parts of British Burma in the late 1800s.
Burmese Days by George Orwell
Orwell, a veteran of the colonial police force in Rangoon for 5 years, writes with irony and insight of colonial Asia in this classic novel.
Finding George Orwell in Burma by Emma Larkin (2004). Larkin follows Orwell's time in Burma when he was stationed here.

Golden Earth by Norman Lewis
Describes travels in Burma in 1951. Written by a famous traveller who enjoys travelling to remote places.
Land of a Thousand Eyes (2005) by Peter Olszewski. An Aussie journalist, Olszewski writes about comtemporary Myanmar without getting lost in the political situation.

The River of Lost Footsteps by Thant Myint-U. A history of Burma. 2006. Wonderful, contemporary, a must read book.
From the Land of Green Ghosts: A Burmese Odyssey (2002), by Pascal Khoo Thwe. Compelling story of a political rebel who escapes from Myanmar.

Lonely Planet. Myanmar Burma. One of the few guidebooks in print.
Film
The Burmese Harp, 1956 based on a novel by Takeyama Michio. 1957 Academy Award for Best Foreign Language Film. Remade in 1985 by the same director.