Tel: Tel:
Fax: (206) 350-4208
Family & Friends
Private Tours
Tet : the Vietnamese Lunar New Year
Travel writer and sometime VeloAsia guide Michael Buckley observes "though it's the Vietnam War that lingers with those who know Vietnam through film, television, and personal experience, it's the French presence that strikes those who actually visit. There are stately French-built mansions and tree-shaded boulevards in Hanoi, art galleries in Hanoi and Saigon selling works heavily influenced by French styles, cafés serving French bread and drip filter coffee in Saigon, French villas dotting the hills of Dalat. The origin of some customs are French, but the interpretation is purely Vietnamese. The people still move at bicycle pace. On the streets, schoolgirls in graceful white ao dais pedal by, and women with conical hats sit on top of loads of produce, being wheeled around in bicycle-powered contraptions."
Tour Details
TET : Vietnam Lunar New Year Tour
Group Travel Tour
12 Days/ Nights
Outdoor and Cultural Touring
Maximum Group Size: 12 Persons
Cycling and Kayaking
Optional Extension: Halong Bay
Optional Extension: A N G K O R
Optional Extension: Mekong Delta


Tour Dates
January 23 to February 3, 2011
January 12 to 23, 2012
Brief Itinerary
1 Arrive Hanoi
2 Hanoi
3 Hanoi to Hue
4 Hue
5 Hue to Hoi An
6 Hoi An
7 Hoi An to Qui Nhon
8 Qui Nhon to Nha Trang
9 Nha Trang
10 Nha Trang to Dalat
11 Dalat to Saigon
12 Saigon
Compare Itinerary & Pricing to:
Butterfield & Robinson $7,795
Trek Travel $6,695
Backroads $6,398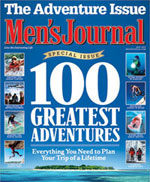 Top 100 Greatest Adventure!
If you're looking for our best tour, and arguably the best tour of Vietnam period, this is it. Less than our most popular cycling trip, this tour is more of a cultural exploration on two wheels during Vietnam's festive Tet period. Since 1994 we have refined this comprehensive portrait of Vietnam, highlighting the vigorous culture and history of a nation rife with contrasts during the unique cultural festivities of Tét — the Vietnamese Lunar New Year, which will add a unique, celebratory backdrop to our trip. This special holiday period is an eagerly anticipated week-long celebration much like the Fourth of July, Christmas and Thanksgiving all rolled into one.
Tét is a time for prayer, ritual, feasting and good times. The transition from winter into spring is a time for settling accounts, of spiritual renewal, and when new crops are planted in anticipation of an ever greater harvest. All over Vietnam traffic disappears as families stay home to prepare special gifts and foods. The bright sprigs of the yellow-blossomed Mai tree are displayed everywhere and kumquat trees bearing orange fruit are proudly carted home. It is a wonderful time to travel in Vietnam, not only for the emptier roads and great weather, but also the joyous mood, welcoming and celebratory atmosphere.
On bikes and an on foot, we'll witness the rush of modernization in Saigon and life in agrarian villages where little has changed in the last thousand years. Discover ancient wonder in Cham temple ruins, Buddhist pagodas and ancestor worship at the center of Vietnam's spiritual element. We'll encounter the legacy of French rule in the elegant colonial architecture and hotels, study the ancient Chinese influence on customs and food as well as the profound effect of the American period on Vietnamese culture, for better or worse. Ancient traditions, foreign influences and dynamic society make Vietnam a fascinating destination.
Along the way we will observe the distinct personalities of Vietnam's provinces, spending quality time in the fertile Central Highlands, pristine coastal regions and the pastoral countryside where vast stretches of rice paddies meet a jungle foliage that is a hundred shades of green. In addition to stunning landscapes, bicycling will provide access to Vietnam's greatest treasure — its people. Their warm greetings and smiles come naturally and their optimism and enduring spirit are inspiring.
The Vietnamese are happy to have visitors again, especially North Americans, who are now a novelty, yet historically familiar. We offer two routes that travel the length of Vietnam, from the stoic, socialistic capital of Vietnam, Hanoi, through the unique provinces on the way south to capitalist Saigon. The graceful, tree-lined boulevards of Hanoi recall the days when it was the French capital of Indochina, yet it is where a statue of Lenin makes its last stand.
Freshly cooked meals and restful nights in charming, restored colonial-era hotels will restore tired legs. Swimming, snorkeling, and exploration by foot round out our itinerary. The experience of a lifetime? Many of our past travelers have said so.
Discover why Men's Journal, NPR, L.A. and New York Times, Outside Magazine, National Geographic Traveler and others have all mentioned our Tet tour.
QUESTIONS? Call us in San Francisco at or Email us
We are glad to answer any questions or inquiries